YDA has a team of fully qualified and experienced teachers, who are passionate in what they do. Our teachers are patient, caring, and take pride in nurturing our budding ballerinas.
---
Lisa Latip
Principal, Director
---
Lisa, an Indonesian-born Chinese, founded YDA in 2009 to promote the art of dance and provide quality dance education. She trained full-time at West Australia Conservatoire of Classical Ballet, before pursuing dance teaching as her chosen career. Besides hold a double bachelor degree in commerce and arts, Lisa also hold an RAD Certificate in Higher Education in Dance Teaching validated by the University of Durham. She is a registered teacher with both the RAD and CSTD and teaches both syllabi. Lisa has over 13 years of teaching experience. Her passion is to spread the love for dance, and to nurture talented students to their full potential. Under her guidance, many of her students have won awards, scholarships local and overseas competitions, including CSTD Competitions, RAD Dance Challenge, Hong Kong Challenge Cup, as well as CSTD & RAD summer schools. Lisa has trained dance teachers and some of her students have successfully become dance teachers themselves.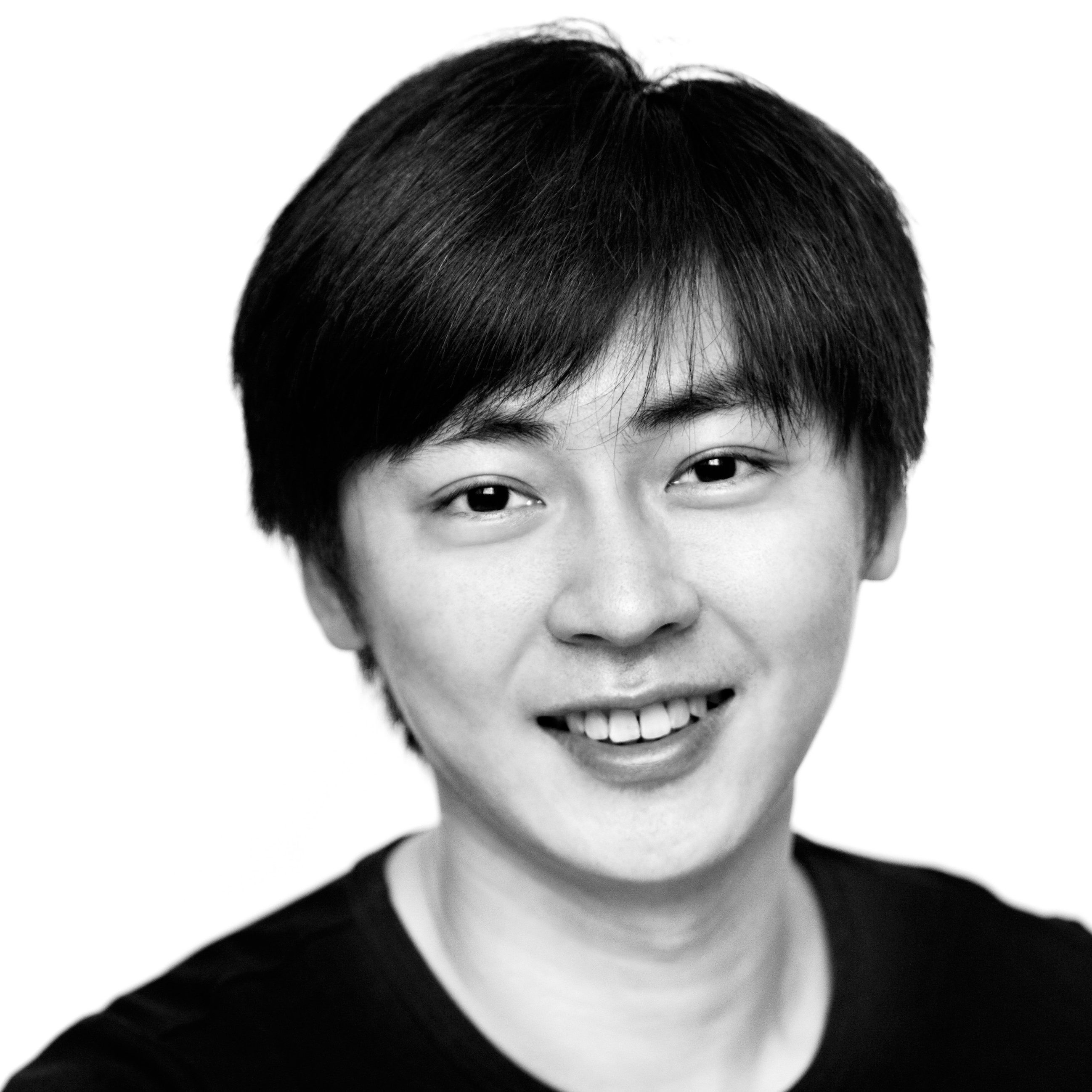 Chen Peng
Artistic Consultant
---
Chen Peng, former principal dancer at the Singapore Dance Theatre (SDT), was trained at the Beijing Dance Institute. He danced with the China Guangzhou Ballet Company and the China National Ballet before joining SDT in 2005. Chen Peng's repertoire highlights include Franz in Coppélia, Prince Siegfried in Swan Lake, Albrecht in Giselle, the Prince in Cinderella, Prince Florimund in Sleeping Beauty, Romeo in Romeo and Juliet, the Prince in Paquita, and Snow King and the Cavalier in The Nutcracker. Chen Peng became YDA's Artistic Director in 2014 and is currently YDA's Artistic Consultant. He has successfully trained YDA students for competitions achieving outstanding results including Gold Awards in Hong Kong Challenge Cup.
Cheryl Teo
Senior Dance Teacher
---
Cheryl has been dancing for over 20 years under the tutelage of a myriad of teachers. She has completed the CSTD and RAD syllabi, and is an Associate of the Royal Academy of Dance (ARAD). Cheryl is also a CSTD Registered Teacher and has attained a BA (Hons) in Dance Education on top of her BSocSci (Hons) degree. She has many years of teaching experience and joined YDA since 2012. Cheryl has successfully trained YDA students for CSTD Examinations and Competitions, winning awards in competitions such as the Asia Dance Arts Festival, CSTD Competition, Get The Beat, Hong Kong Challenge Cup, the International Ballet Grand Prix Singapore, Masterpiece International Ballet Competition and the Star of Canaan International Dance Competition. With her passion in dance, Cheryl hopes to nurture her students to their utmost potential.
Alison Carroll
Senior Dance Teacher
---
Alison, born in Gibraltar, was formerly a professional dancer at Singapore Dance Theatre. She was awarded the National Arts Council Shell Scholarship in 2007 to study at the New Zealand School of Dance. As a professional dancer at the Singapore Dance Theatre, her repertoire included the Spanish variation in The Nutcracker, and a variety of classical works such as Sleeping Beauty, Romeo & Juliet, Swan Lake, Coppelia and Giselle. With passion for dance and love for children, Alison hopes to imbue in our little ballerinas a love for dance.
Rydell Tan
Dance Teacher
---
Rydell trained in Classical Ballet under Ms Lisa Latip from the age of 9. She has completed the CSTD Elementary and RAD Advanced 1 syllabi. In 2009 and 2012, Rydell joined YDA on a dance study trip to Perth in which she attended a week-long full-time ballet training at the West Australian Conservatoire of Classical Ballet. She has numerous stage performance and competition experiences, including the lead role of Clara in YDA's Nutcracker in 2012 and have participated in the CSTD Dance Competition in 2013. In March 2014, Rydell assisted in leading YDA students in the ballet segment of Chingay Parade. Rydell has also trained students for competitions, achieving remarkable results. Her students have been awarded 1st places in the CSTD and Get the Beat competitions and are finalists in the Masterpiece International Ballet Competition, Star of Canaan Dance International Ballet Competition and the International Ballet Grand Prix Singapore.
Jeelian Leong
Dance Teacher
---
Jeelian, an avid lover of dance, was trained at Young Dancers Academy at a tender age of 6 years under Principal Ms Lisa Latip in both the RAD & CSTD syllabi. Jeelian completed her RAD Intermediate with Distinctions and received her CSTD Dorothy Gladstone Award in Classical Ballet for her excellent dance technique. During her dancing years, she has performed in recitals, concerts, showcases, as well as competitions. In 2013, Jeelian won 1st runner-up for her Ballet Solo, Esmeralda variation, in the International Youth Dance Festival. Jeelian's love for dance is not limited to classical ballet. She also did Chinese Dance, Modern Dance, Contemporary Dance as well as Latin Dance and competed in the National 3rd PassionArts DanceSport Championship receiving 1st place in the Jive category, as well as 2nd runner-up in Cha-Cha.
Jeelian has been teaching at YDA since 2017. With her strong passion for dance, Jeelian hopes to spread the art and love for dance to the budding ballerinas.
Nexe Lok
Dance Teacher
---
Nexe, trained in classical ballet under Ms Lisa Latip, has been dancing for more than 10 years and has achieved Distinction in her CSTD Majors and RAD Vocational Grades examinations and is currently pursuing her Teaching Certificate. Nexe has also taken part in various competitions with laudable achievements. These include receiving a Gold Award in the 2016 Hong Kong Challenge Cup Dance Competition (2016), a Silver Award in the 6th International Youth Dance Festival Singapore Dance Competition (2016), Honorable Mention in the CSTD 18th Singapore Regional Competition (2016), 2nd Place in the Get the Beat Competition (2017) and a Bronze Award in the CSTD Born to Perform Competition (2018). Nexe has also performed in Young Dancers Academy's dance concerts, the Nutcracker (2012) and Cinderella (2014) and has also attended a week of dance classes at the West Australian Conservatoire of Classical Ballet in Perth. Furthering her passion in dance and displaying her versatility, Nexe is also exposed to Contemporary, Hip Hop, participating in ROOTS: The Human Mind Annual Recital (2018) and performances for Singapore Polytechnic's Open House (2019) and CCA Carnival (2019).
Daphne Phua
Senior Dance Teacher
---
Daphne graduated from University of Stirling with a BA (Hons) in Retail Marketing. Her passion for the performing arts has led her to make a career of what she loves. She started dancing at her Secondary School CCA and went on to train in Hip hop and Jazz at Nanyang Polytechnic (NYP). In 2008, she further honed her dance skills in Ballet, Jazz, Hip Hop and Contemporary, and obtained her Teachers' Certification in Commonwealth Society of Teachers of Dancing (CSTD) in Modern Jazz as well as CSTD Jason Winters Contemporary Technique Level 3. Daphne is currently pursuing her Teachers' Diploma in CSTD Modern Jazz. Daphne has been teaching for almost 10 years, with students ranging from 4-year olds to adults. Daphne is constantly exploring and finding new training exercises to teach her students as she believes that a personalised teaching method will allow every student to gain valuable knowledge in class.