YDA has a team of fully qualified and experienced teachers, who are passionate in what they do. Our teachers are patient, caring, and take pride in nurturing our budding ballerinas.
---
Lisa Latip
Principal, Director
---
Lisa, an Indonesian-born Chinese, founded YDA in 2009 to promote the art of dance and provide quality dance education. She trained full-time at West Australia Conservatoire of Classical Ballet, before pursuing dance teaching as her chosen career. Besides hold a double bachelor degree in commerce and arts, Lisa also hold an RAD Certificate in Higher Education in Dance Teaching validated by the University of Durham. She is a registered teacher with both the RAD and CSTD and teaches both syllabi and is a certified Progressing Ballet Technique (PBT) teacher. Lisa has been teaching since 2002. Her passion is to spread the love for dance, and to nurture talented students to their full potential. Under her guidance, many of her students have won awards, scholarships local and international competitions. Lisa has trained dance teachers and some of her students have successfully become dance teachers themselves.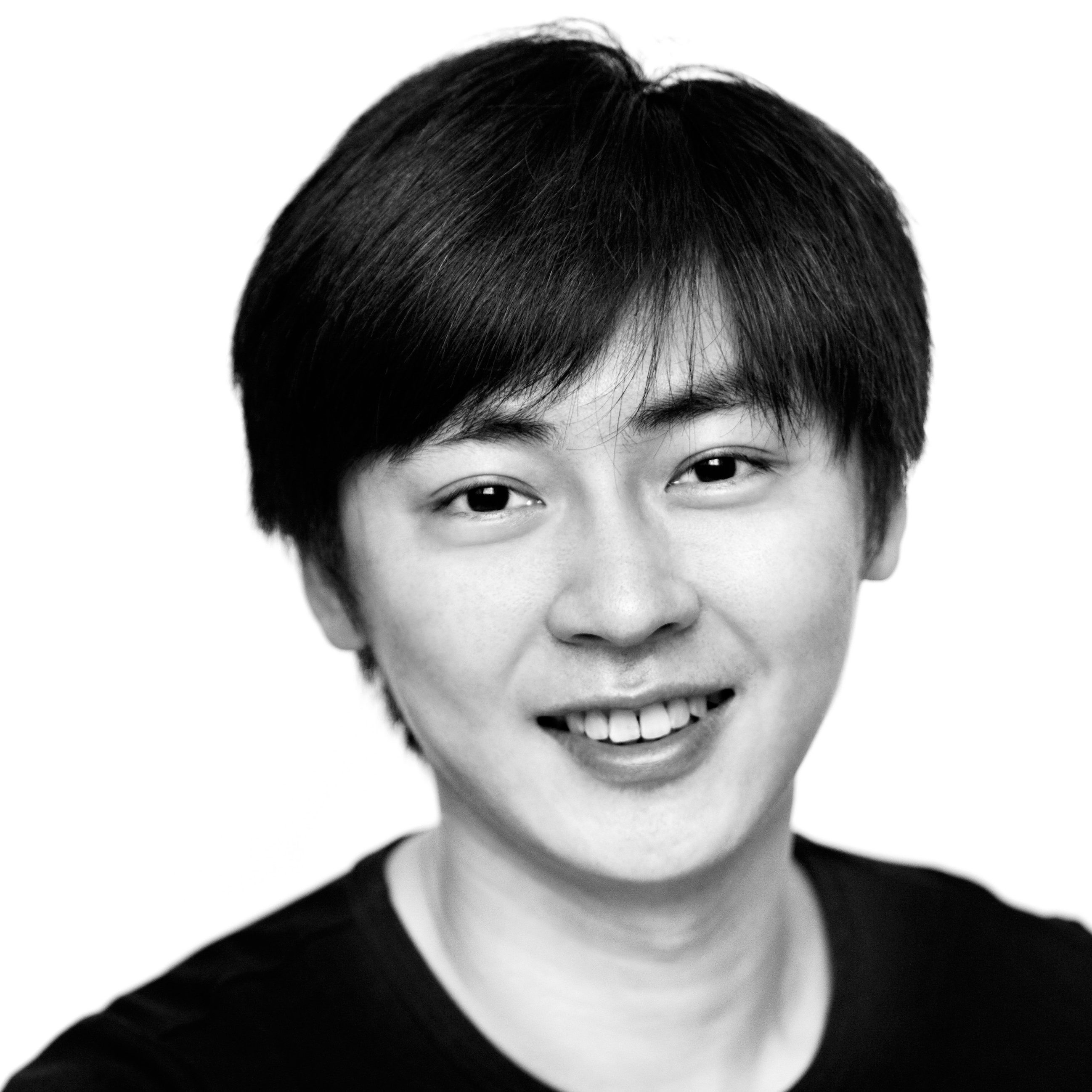 Chen Peng
Artistic Consultant
---
Chen Peng, former principal dancer at the Singapore Dance Theatre (SDT), was trained at the Beijing Dance Institute. He danced with the China Guangzhou Ballet Company and the China National Ballet before joining SDT in 2005. Chen Peng's repertoire highlights include Franz in Coppélia, Prince Siegfried in Swan Lake, Albrecht in Giselle, the Prince in Cinderella, Prince Florimund in Sleeping Beauty, Romeo in Romeo and Juliet, the Prince in Paquita, and Snow King and the Cavalier in The Nutcracker. Chen Peng became YDA's Artistic Director in 2014 and is currently YDA's Artistic Consultant. He has successfully trained YDA students for competitions achieving outstanding results including Gold Awards in Hong Kong Challenge Cup.
Cheryl Teo
Vice-Principal, Senior Dance Teacher
---
Trained in both the CSTD and RAD syllabi, Cheryl has completed the Advanced 2 RAD syllabus and the Advanced CSTD syllabus. She is an Associate of the Royal Academy of Dance (ARAD) and holds the CSTD Teaching Diploma. Her other accolades include a BA (Hons) in Dance Education, B.Soc.Sci. (Hons) degree in Political Science from the National University of Singapore (NUS) and a Postgraduate Diploma in Education (PGDE) from the National Institute of Education (NIE). She is currently pursuing a Masters in Education (Dance Teaching) with the Royal Academy of Dance and is also an official CSTD Mentor for CSTD  Classical TC and TD candidates. Cheryl has been teaching since 2007 and joined YDA in 2012. She is experienced in preparing YDA students for both CSTD and RAD Examinations. She has also trained students in group, duos/trios and solo competitions. Her students have received 1st places, numerous awards and scholarships in numerous local and overseas competitions. In 2021, Cheryl has also been awarded the Outstanding Choreography Award in the Youth Arts Festival, and the Outstanding Teacher Award in the Star of Canaan Online Ballet Competition and Youth Arts Festival.
Rydell Tan
Senior Dance Teacher
---
Rydell trained in Classical Ballet under Ms Lisa Latip from the age of 9. She has completed the CSTD Elementary and RAD Advanced 2 syllabi and is also a certified Pilates instructor. In 2009 and 2012, Rydell joined YDA on a dance study trip to Perth in which she attended a week-long full-time ballet training at the West Australian Conservatoire of Classical Ballet. She has numerous stage performance and competition experiences, including the lead role of Clara in YDA's Nutcracker in 2012 and have participated in the CSTD Dance Competition in 2013. In March 2014, Rydell assisted in leading YDA students in the ballet segments of the Chingay Parade. Rydell is experienced in preparing students for both the CSTD and RAD examinations and has also trained students for local and overseas competitions for groups, duos/trios and solo categories, achieving remarkable results. Her students have received 1st places and numerous awards in local competitions. Rydell is well-versed in anatomy and conditioning and aims share her knowledge with her students, honing their techniques and abilities in dance.
Esene Png
Senior Dance Teacher
---
Esene is a Registered Teacher with RAD holding the Certificate in Ballet Teaching Studies and an Associate of the Royal Academy of Dance (ARAD). She has completed both the Royal Academy of Dance (RAD) and Commonwealth Society of Teachers of Dancing (CSTD) syllabi and her teaching experience spans from Pre-Primary in Dance to Advanced 2 level. Esene also has over twenty years of performing experience in Malaysia, New Zealand and Singapore in various dance productions and has also choreographed numerous dance items. As a trained Progressing Ballet Technique (PBT) Instructor, Esene is a passionate and dedicated teacher of dance who is committed to Continuing Professional Development, keeping her abreast latest dance developments. Esene's knowledge in the Gyrotonic method also assists her in dance teaching, addressing energy pathways in improving strength and movement efficiency in dancers. Apart from dance, Esene is also trained in Music Theory and Pianoforte under The Royal Schools of Music (ABRSM).
Ong Shin Ying
Dance Teacher
---
Shin Ying began learning classical ballet under the tutelage of eminent dance pioneer and Cultural Medallion recipient, Goh Lay Kuan, and have performed with several schools and organizations since 1995. She was awarded a dance scholarship with Moving Arts in 2009 where she performed and furthered her dance training in Contemporary Dance and Jazz. She is a member of both the Commonwealth Society of Teachers of Dancing (CSTD) and Royal Academy of Dance (RAD), and has completed both the CSTD Elementary and RAD Advanced 1 Syllabi.  Shin Ying has over 7 years of teaching experience, ranging from Pre-Schoolers to adults. Well-versed in both CSTD and RAD ballet syllabi as well as in conducting open classes for all ages, Shin Ying has sent various groups of students for examinations, stage performances and competitions. A dedicated and committed teacher, Shin Ying's passion and competence in dance and teaching has helped her students to develop positively and become confident dancers. She is also a holder of Bachelor (Hons) in Social Sciences (Social Work) from the National University of Singapore (NUS).
Gan Hui Cheng
Dance Teacher
---
Hui Cheng started teaching at Young Dancers Academy in 2023. She was trained under the late Mr Donato Ferrer and completed the RAD Graded Examinations with straight Distinctions. She then continued on to complete the RAD Advanced Majors Examinations. Hui Cheng has competition experience and performance experience. She danced in several classical ballets, including Paquita, Les Sylphides, La Vivendiere, Pas de Quartre and the 2nd Shade in La Bayadere. In 2001, Hui Cheng won a scholarship to compete in Perth's Theatrical Festival under the CSTD Summer School and was placed second in both the Neo-Classical and Modern categories. Hui Cheng is a mature, patient and dedicated teacher. She is passionate about dance and enjoys working with young children. Her aim is to help her students discover their love for dance.
Nexe Lok
Dance Teacher
---
Nexe, trained in classical ballet under Ms Lisa Latip, has been dancing for more than 10 years and has achieved Distinction in her CSTD Majors and RAD Vocational Grades examinations and is currently pursuing her Teaching Certificate. Nexe has also taken part in various competitions with laudable achievements. These include receiving a Gold Award in the 2016 Hong Kong Challenge Cup Dance Competition (2016), a Silver Award in the 6th International Youth Dance Festival Singapore Dance Competition (2016), Honorable Mention in the CSTD 18th Singapore Regional Competition (2016), 2nd Place in the Get the Beat Competition (2017) and a Bronze Award in the CSTD Born to Perform Competition (2018). Nexe has also performed in Young Dancers Academy's dance concerts, the Nutcracker (2012) and Cinderella (2014) and has also attended a week of dance classes at the West Australian Conservatoire of Classical Ballet in Perth. Furthering her passion in dance and displaying her versatility, Nexe is also exposed to Contemporary, Hip Hop, participating in ROOTS: The Human Mind Annual Recital (2018) and performances for Singapore Polytechnic's Open House (2019) and CCA Carnival (2019).
Tiffany Chung
Dance Teacher
---
Tiffany is a passionate and ardent dancer. Her natural ability in dancing, coupled with her ardent discipline and determination is reflected in her outstanding accomplishments. Tiffany has also participated in competitions with YDA's Senior Scholars Team. In 2020, she achieved Gold in the Youth Arts Festival Contemporary Ensemble (15 & Under) and 3rd place in Get The Beat Asia Teen Contemporary Group. In 2021, she was awarded Gold in the Youth Arts Festival Ballet Ensemble (15-17 years). She also led her school's dance team and represented her school in the Singapore Youth Festival in 2021. Tiffany is a patient and kind teacher who loves teaching young children. With her strong passion for dance, Tiffany aims to share it with the students she teachers through building good rapport with them.
Lai Jingyi
Dance Teacher
---
Jingyi was trained at Young Dancers Academy at a tender age of 6 years under Principal Ms Lisa Latip in both the RAD & CSTD syllabi. Jingyi completed her RAD Advanced 2 and CSTD Elementary examinations with exemplary results. During her dancing years, she has performed in numerous recitals and concerts with YDA. Apart from ballet, Jingyi is  also extremely experienced in Chinese dance. She was the Dance President of Nanyang Girls High Chinese Dance, helming the team in the Singapore Youth Festival (2017, 2019) and multiple school-based events and public performances. As Division Head of Hwa Chong Institution's Music and Dance CCA, she was also involved in the Singapore Youth Festival (2021) and school performances. Not only does Jingyi excel in the aspect of dance, she is also well-versed in music. Having completed her Grade 8 Piano (ABRSM), she is pursuing the LTCL Piano Performance Diploma under Trinity College London. Jingyi is currently dancing with the Hwa Chong Alumni Association Dance Group and have performed at Huayi 2022. Jingyi's exposure and experience, along with her passion for dance, will definitely be something she can share with the students under her care.
Amelia Chong
Dance Teacher
---
Graduating with a Bachelor in Dance Studies (Honours) from the University of Auckland, Amelia Chong has participated in numerous projects and had opportunities teaching, performing and choreographing in Singapore and abroad. These include teaching contemporary technique and creative processes of dance at the University of Auckland Dance Studies Programme and serving as the dance instructor at schools across Singapore. Amelia is also involved in choreography and performance and her works have been featured and presented at the Tempo Dance Festival (New Zealand), SUPERCELL Festival of Contemporary Dance (Australia), M1 Contact Contemporary Dance Festival (Singapore), BODY.RADICAL International Performing Arts Biennale (Hungary) and Interplay Festival Internationale Di Danza Contemporanea 2020 (Italy). As Amelia continues to venture into the wider dance community in Singapore, she hopes to instill a critical and reflexive mindset in her students, where they start to question and appreciate the wonders of dance as an art form that goes beyond the physicality of it.
Ivan Koh
Guest Teacher
---
Born in Singapore, Ivan, is an Artist at Singapore Dance Theatre (SDT). Ivan started dancing at the age of 10 and went to the School of the Arts Singapore before being awarded a full scholarship to the New Zealand School of Dance where he trained from 2013 to 2014. Ivan performed in Solitaire (Kenneth MacMillan), Purcell Pieces (Nils Christe) and Albrecht's variation from Giselle Act 3 at Kokomai Dance Festival in Carterton. With SDT, he has performed as Harlequin in The Nutcracker, Sleeping Beauty, Symphony in Three Movements, Midnight Waltzes, Schubert Symphony, Evening Voices, Don Quixote, Swan Lake and Romeo and Juliet. He most recently performed in The Light Behind Us at the Singapore International Festival of Arts (SIFA) 2021.
Nanase Tanaka
Guest Teacher
---
Nanase is currently a Demi-Soloist in Singapore Dance Theatre (SDT). She began her ballet training with Mary Ann La Joie-Sandroff in Illinois, USA, followed by Kishibe Ballet Studio in Japan and furthered her training at Elmhurst Ballet School in the UK. Nanase graduated in 2009 with a National Diploma in professional dance from the Trinity College and danced in Birmingham Royal Ballet's 2008/2009 autumn season. Since joining SDT in 2010, she has danced in almost all repertoire of the company including Princess Florine, Diamond (Pas de Trois) and Fairy of Energy in Sleeping Beauty (2010, 2012, 2015), the Pas de Trois, Cygnets and the Spanish in Swan Lake (2012, 2015), Spanish in The Nutcracker (2011, 2013, 2016), Dewdrop in The Nutcracker (2013, 2016), and a soloist role in Paquita. Nanase started teaching at YDA since January 2019 and has choreographed award-winning items for both the YDA Junior and Senior Scholars Team.